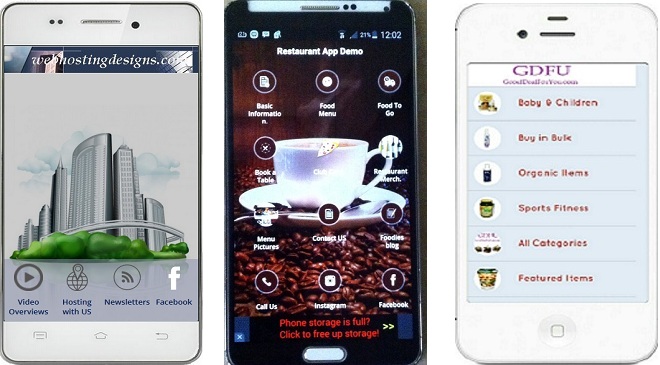 Mobile App indexing.
Why is it matters?
How important is it to have a mobile-friendly website if you run a business or personal website that already using a website?
Until recently, not many people were talking about app indexing.
That changed earlier this year when Google announced its forthcoming a
mobile-friendly ranking algorithm, which went live on April 21, 2015.
Following Google announcement, SEOs and webmasters focused on
getting their websites "mobile friendly" by the April 21st deadline.
Yet "more mobile-friendly websites in search results" was only half of
Google's announcement
The other half was this: "More relevant app content in search results.
"Starting today, we will begin to use information from indexed apps as a factor in ranking for
signed-in users who have the app installed. As a result, we may now surface content from
indexed apps more prominently in search. What exactly is app indexing?
Why is it important? Should SEOs  and marketers even care,
especially if they don't sell an Android app?"
You're about to find out. In today's mobile search climate,
app indexing signals a shift in the direction of search,
and marketers need to pay attention.
the direction of search and marketers need to pay attention.
What Is App Indexing?
According to Google, "App Indexing lets Google index apps just like
websites. Deep links to your Android app appear in Google Search results,
letting users get to your native mobile experience quickly, landing exactly
on the right content within your app." results, letting users get to your
native mobile experience quickly, landing exactly on the right content
within your app."
What does this mean in practical terms?
If you perform a Google search on a mobile device,
the search results will include not just web pages,
but also relevant content that is within an app.
Let's say you're on a mobile device doing a Google search.
The most relevant content for your movie query is located in the IMDb app.
In addition to surfacing a link to the IMDb website,
Google will show you an IMDb app result, like this:
As Google once said, "Sometimes the best answer is on a website, and sometimes it's in an app."
Is Search App Indexing New?
Not really. Google introduced App Indexing back in October 2013. The idea was simple: By enabling deep linking within their apps, webmasters could allow Googlebot to index app content just like web page content. That way, Android users with your app installed would have the option to go directly to your app content from within Google search results (as shown above).
Whether you're searching for a movie, an apartment, restaurant, shoes, news article, book, recipe, or even a job, you can now go directly to the relevant content within apps that you've installed on your phone.
Though it isn't new, there have been several major developments in-app indexing capabilities since it was initially announced. For example, Google has expanded app indexing to include results from apps that are not installed on your phone (thereby assisting users with app discovery). And, just this week, the search giant announced that it would soon be bringing app indexing to iOS devices as well.
Bing Does It, Too
Google doesn't have a leg up on the competition as far as this particular technology is concerned. Bing allows Windows phone users to access app content in search results, too.
What's the biggest difference? Sheer numbers. Bing has a marginal share of global search, paralleled by a marginal share of the smartphone market.

Why Does This Even Matter?
So, let's get down to the big question: Does this matter?
Yes. The fact of the matter is that mobile search now includes app results — and their inclusion in these search results only seems to be growing.
I think that this signals a more important trend in the evolution of mobile search. The indexing net is ever expanding. Could it be that, with the rise of wearable technology, Google can index even more information in algorithmic search results (e.g., location, health status, heart rate)? How will this information be available?
There are plenty of questions that surround the issue:
What else will be indexed in the future?

How will this affect the search results for businesses that do not have Android (and soon, iOS) apps?

Will creating an app enhance a business's search presence?

How will this drive mobile usage upward? Obviously, Google doesn't index the apps on my desktop. If it's doing it for mobile, how will this shift overall usage in favor of mobile devices?
A few things are certain.
This improves the search experience for mobile users. App indexing signals a broadening of search potential. The more content that is indexed, the greater the user's search experience and results.

Google drives higher engagement with apps. As Google's indexing page explains, "App Indexing helps you drive usage of your app through Google. Deep links to your app appear in Google Search results on Android so users can get to your native mobile experience quickly and easily."

Google remains in control. GigaOM explains that the expansion of in-app search will also help Google sell more ads and hold down the competition.
What Should You Do?
There are two main takeaways. The first is tactical. The second is strategic.
Get your app indexed. If your business has an Android app, you need it to be indexed.Note: App indexing technology isn't widely available to iOS app developers yet, but Google has outlined some first steps you can take to prepare here.

Grow your mobile presence. On a strategic front, mobile should become the new obsession for marketers and technology workers, regardless of their specific function.Conversion specialists should be tuned into the conversion optimization potential for mobile. SEOs must identify the areas where mobile results can be improved. CTOs must strategize new ways to gain traction among mobile users. Developers must identify touch points between mobile apps and sites.At a minimum level, keep mobile front and center in your thinking. Mobile is the present and future of marketing.
Conclusion
Clearly, app indexing is s step forward in the dominance of mobile search and mobile usage.
SEOs, developers, webmasters, and marketers need to know this. More importantly, they need to understand that mobile search and marketing is not a static industry. It is in motion. We are moving towards a bigger mobile universe, an expansion of indexation potential, and a greater need to optimize mobile in every way possible.
How does Google's expanded app indexing affect your business?

We can help your website converted to a mobile-friendly website. Please contact us for further detail and quote.