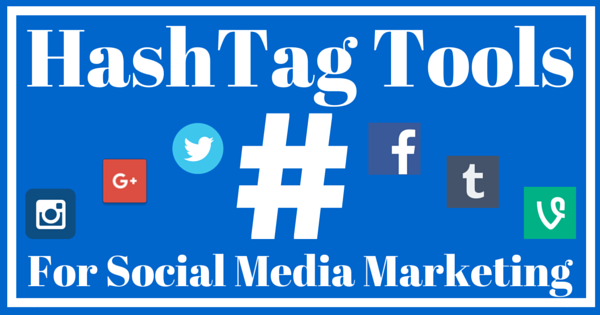 How to Properly Use Hashtags for Social Media Marketing
Hashtags are useful for helping people discover your social media posts. Twitter was one of the first social networking sites to make good use of hashtags. But, they're now an important part of all social networking sites, including Facebook, Pinterest, and Instagram.
While hashtags are useful, they can also have a negative impact on your marketing efforts. You need to be careful with how you use hashtags in your posts. So, with that in mind, you should learn how to properly use hashtags for social media marketing.
The Basics of Hashtags for Social Media
First, let's make sure you understand what a hashtag is and isn't. You can think of hashtags as keywords. That's a hashtag in a nutshell. It's a keyword or keyword phrase without any spaces and it includes the pound sign at the beginning of the phrase.
The reason that you should use hashtags is that they're used by social media search engines. When a user performs a search, the site finds relevant posts based on hashtags. And, hashtags are now used by almost every major social media site, including:
Facebook
Twitter
Instagram
Google Plus
Pinterest
Tumblr
Flickr
So, you know the basics. Next, find out how to properly include hashtags in your posts.
The Correct Way to Use Hashtags
If you can remember what hashtags are used for, it should be easy to use them properly. Here's a quick look at the correct use of hashtags:
Use up to 3 hashtags per post
Make sure they're relevant to your post
Use local terms to increase local marketing
Generally, you'll only use 2 or 3 hashtags per post. Adding too many hashtags shows that your posts don't have a clear focus. Instagram is an exception to this rule. For example, Instagram posts with the highest engagement typically have 4 or 5 hashtags.
When choosing hashtags, make sure that they're relevant to your post. Don't include a hashtag simply because you think it'll attract more users. You can take a look at trending hashtags to find examples, but don't add them to your post unless they actually make sense in your post.
You can also use local terms to help increase local marketing. For example, when posting about an event, you can include the name of the city where the event will take place. The same applies to posts about local businesses.
The Incorrect Way to Use Hashtags
It'll also help to learn the incorrect way to use hashtags. These are methods that you should avoid:
Using too many hashtags
Including hashtags in your message
Using the same hashtags every time
Remember, don't use too many hashtags. Unless you're using Instagram, you should only use up to 3 hashtags. Otherwise, they're no longer helpful.
Also, don't include hashtags in your message. Don't use them to replace words. This makes it hard to read your message. For example, you wouldn't say, "check out our latest #SEO #service." Place them at the end of the message.
The final tip is to avoid using the same hashtags every time. Mix it up. Using the same hashtags will only help you continue to attract the same people. Do you use the same keywords on every single page of your website? No. So, use a variety of relevant hashtags to appeal to more people.
As long as you follow these tips, hashtags should help you gain more followers and improve your social media marketing.