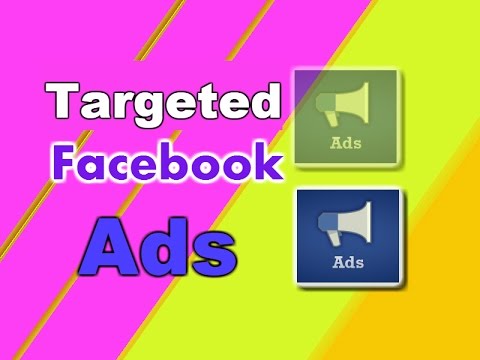 With the billions of people who use Facebook all over the world, this platform represents a gold mine when it comes to reaching people and generating traffic for your online business. As an entrepreneur, you always have to be thinking about the most effective ways to raise the profitability of your business and this seems to be one of the obvious choices.
We're not just talking about free advertising. Using the free method gives you a much smaller scope of reach than paid advertising would with Facebook. You can choose the frequency and the scope of your campaign, and also determine how to position if your business offering fits in with the advertising models.
How To Do It?
You have the option of promoting your business through posts made on your page, directing users to your website, and Facebook page promotion. What will prove most effective for you, is to have users directed to your website, which shifts the focus from your Facebook page and has prospects looking where the real action takes place. This is what will increase your chances of making an actual sale.
Through Facebook's platform, you'd already have made choices as to the demographic you're interested in reaching so each visitor is a potential client. You're already attracting the kind of traffic you're looking for.
Develop The Art
You need to bear in mind that Facebook users in most cases are looking to connect with people they know or are seeking out acquaintances. Their primary focus tends not to be on making a purchase. You will find though that pages offering a service tend to do pretty well. You'll, therefore, need to consider how to create a catchy ad, which will capture your audience's attention and urge them to consider giving you more than passing glance.
The ideal approach is not to try to fill an already existing need; ads are full of this. You want to create a demand, which is more likely to get you noticed and followed. Of course, the objective is always to move the traffic to your website.
How To Properly Target?
Facebook offers you so many choices in terms of deciding which categories of individuals you want your ads to target. Among the most important categories are location, gender, age, and interests.
You really want to zoom in on the matter of the interest of your audience and we're not just talking about their general interests only. While this may be somewhat helpful in determining what might be appealing to them, the real winner is the specific interests they've listed on their profile.
In looking at their specific interests, you also want to take it a step further by researching just how much those interests mean to them. This will allow you to really fine-tune your target audience so that your likelihood of traffic generation and ultimately conversion, will increase.
Ad Structure
You also want to give attention to the structure of your ads in order to target properly. You can use original, purchased or (legally) free images to promote your ad. Choose carefully so that your image will speak to or resonate with your targeted audience.
Use clear and concise text with an easy to read and understand the message. This is where you'll have to find your creative side, or draw on the expertise of someone, paid or otherwise, who can assist you with wording.
If you have a business model that will allow you to make effective use of Facebook's advertising platform, then learning how to utilize it effectively will help you create targeted ads for the right demographic. Making use of the tips provided and taking the time to get familiar with the ins and outs of the advertising platform, will generate traffic and revenue for your online business.